Outlast® Foam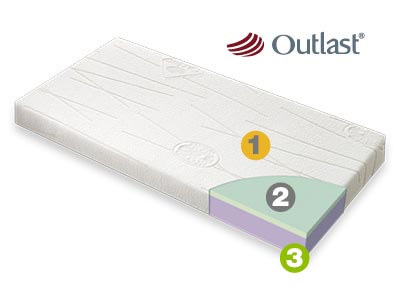 Outlast® is no ordinary memory foam. In fact. it is actually certified NASA technology created to keep your body at a constantly comfy temperature. This makes it ideal for those unable to sleep because of heat on the mattress – even when the air-conditioner is on.
Products incorporating Outlast® technology continuously interact with the unique micro-climate of the human body and the environment to keep the temperature just right – neither too hot, nor too cold.
Outlast® absorbs excess heat. This reduces sweating and keeps clothing, footwear and bedding dry and comfortable.

© Copyright Posh Mattress Boutique Pte Ltd 2023